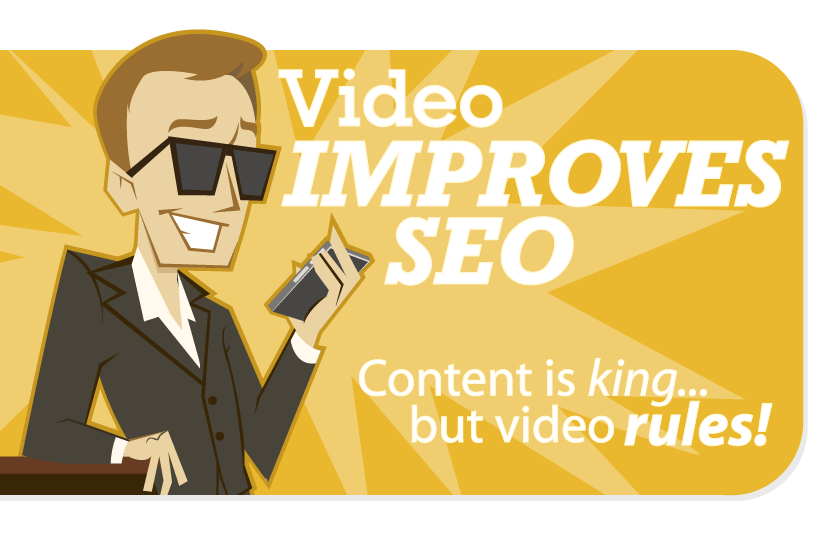 Animation videos are beneficial and cost effective medium of bringing your products or services in front of everyone
1. Your clients spend a lot of time watching videos.
• YouTube is the 2nd largest search engine, immediately after Google, with more than 8 billion views every day (which owns YouTube).
• On YouTube, 78 percent of users watch videos at least weekly, while daily usage is at 55 percent.
I should just stop writing about this now. Game, set, and match I win.
2. Everyone is engrossed on a video.
Whatever style and structure best reaches your target audience should be used when creating your advertisements, promotions, branded leisure, Web series, video blogs, hilarious viral videos, movies of your cat, dog, or cat riding your dog.
Video is already assisting your competitors, according to 81 percent of top marketing executives, up from 35 per cent in 2011. This is often referred to as "the cold war method" (MarketingProfs). Frighten them by letting them know that their most dreaded rivals and archenemies are stepping up their video marketing campaigns and are well ahead of them. Persuade them that they must follow instructions and raise the situation right away before it's too late.
3. Video may be found quickly through searches.
From 2016 to 2020, video results accounted for about 70% of Google's top 100 search results. Advertising Week
The public is interested in your goods and services. How do they appear? Online searches are most likely one of the best methods. Both an entry point to your site, microsite, or promotional page as well as an influencer on organic Search engine results are social media. Given that YouTube is the second-largest search term, videos frequently appear in the top five of Google results. Searchable databases include images, graphics, LinkedIn, Facebook, Quora, and other social media sites.
4. Video is frequently and easily shared.
Facebook users watch more than 500 years' worth of YouTube videos per day, and Twitter users share more than 700 videos from YouTube every minute.
Social media plays a significant role in our lives, and uploading videos is one of them. Spread the word about your product or service in a lighthearted and shareable way.
5. Video changes the game.
Within the next five years, online video creation will make up more than third of all internet advertising expenditures. (Results of Borrell Associates' Annual Benchmarking) The use of video has levelled the playing field for brands, businesses, and organisations. The edge still goes to bigger, more well-known companies because they have larger resources for media buying and video seeding, but the key is to maintain being more innovative and doing a better job of tailoring in order to connect with your target audience. The time is now to create fantastic animated advertising videos for your business.
6. Videos entertain, inform, and inspire viewers.
More than 60% of consumers will watch a video that informs them about a product they intend to buy for at least two minutes. (MarketingCharts.com) "Moving pictures" has two distinct meanings. Compared to images, text, or voice, video is much more effective at making viewers laugh, cry, furious, learn, and act. Video is an excellent storyteller and keeps visitors on your website.
Continue reading if you need help persuading your marketing team, company partners, customers, boss, or even yourself that internet video marketing is beneficial.
7. Real-time feedback and interactivity are possible with video.
You and your company can learn more about your customers by reading the comments people leave on videos. You may refocus your fire based on their feedback and wants with the use of comments and answer videos. How wonderful would it be for viewers to comment on a video and then see their names mentioned in the follow-up video? A pretty cool answer.
8. Video is quantifiable.
Analytics are easily accessible and are excellent at revealing the effectiveness of your company's or brand's films. No more speculating. Your boss, colleagues, and you may all benefit from measurement by figuring out which videos and related social media activity are boosting sales and improving your marketing.
9. Videos remain online and in Google searches for a very long time and often require an written order to be removed, making them more cost-effective over time.
Depending on the type of videos you've produced, this may be good or terrible. To market your video, you might think about making an initial media purchase or using video seeding, but unlike TV commercials that are removed if the rent isn't paid, video content remains online, generating income for you and gradually lowering your overall per-unit spending.
10. Video is just a click away from the "buy" button:
44 percent of clothing consumers are more likely to make a purchase after watching an online video ad than after watching a TV commercial (16 percent). (ReelSEO) You can't just "purchase now" when you're watching a TV commercial. You must move to another location, such as your phone or laptop. Customers should never be over one click away from the chance to buy the good or service you are selling if everything is set up and carried out properly. Direct links that allow viewers to click on the video directly can be included in the description of the video, the text that surrounds it, banners, or overlays.
11. Videos are for selling, not only for fun.
Viewers who watched videos were 174% more likely to make a purchase from the company than non-viewers. (Retail Contact Points)
Too many "video marketing specialists waste their clients' time and money by experimenting with videos which are either pointless or so ambiguous that they fail to connect with viewers and generate any sales. Make it obvious to your supervisor or business partners that using video is a technique to sell more goods and services, not merely for the sake of amusement. To create a setting where customers know what they should buy and can simply buy it, video campaigns and the activities that surround them should centre around clearly defined goals and calls to action.
12. Online video is mobile.
Currently, 50 percent of all mobile usage and up to 69 percent of traffic on some networks comes from online video. Report on mobile analytics from Bytemobile
The completion rate for 30-second mobile video commercials is 88.3 percent. More than 85% of marketers said they intended to boost their mobile marketing budgets in the coming years (Rhythm Insights). (MediaVest and the Association of National Advertisers)
People watch videos they record on their phones while out and about because they are either interested in the subject matter (see No. 3) or are doing so for fun. With mobile video, you can put your product in people's hands so they can learn everything there is to know about it and, most importantly, buy it with just one click.
What are you waiting for, at SociaLobster we can help you create beautiful Animation Business Videos to promote your brand and business effectively. We create the story based on the idea that you provide and share a script with you. Once you approve of the script we go about creating a story board animation for you to see and approve. After your story board approval we create the actual animation video and share the video files with you in full HD 1920 x 1280 for you to download and use where ever you feel appropriate. Great ways to share these videos are through email, in the website ( yes we can assist you in loading the video onto your website at no extra cost ) share with investors and clients and use it royalty free. All our videos also come with free voice-overs.
You can see some of our great samples at our youtube channel here
https://www.youtube.com/watch?v=50KBeAmHDOA&list=UUVm09Lo4mqdL4SiC-s5sx1g
Get in touch with us either via
phone +1-225-522-4034 or email [email protected] and we will be happy to assist you with everything.